3 NEW SPOTS AVAILABLE PER MONTH - APPLY NOW!
Are you tired of being tired?
Others see you as this force of nature and from the outside, everything seems to be working out for you.
If only they knew.
If only they knew about your brain frog, digestive discomfort and how you don't feel good in your skin lately.
If only they knew about your racing thoughts and how tired you are, even when you wake up.
The truth is your lack of energy is starting to affect your health and how you shine into this world...and you know it.
With your light dimmed, everything becomes much harder.
You've tried everything to get yourself out of this downward spiral but can't seem to know what to do next to get your vitality back.
That next version of you is knocking at the door and it's time to welcome her.
Your time is now.
I was once feeling like that too.
I remember being so tired I couldn't get out of bed. What used to flow and be easy became hard.
I dabbled and tried so many things to feel better.
I was paddling in the mud.
"What's wrong with me?", I kept thinking.
Then one day, I got tired of being tired.
I had big dreams to chase and knew that I wouldn't make it with no energy.
I went back to my passion for health and wellness and got myself certified as an Integrated Health Practitioner.
I decided to heal myself.
Slowly, my energy came back. Then it snowballed!
I now feel better than I used to 5 years ago!
And I want to share with you my exact blueprint to reclaiming your energy.
It's a real vortex of transformation.
This is exactly what I need!
Your journey to transformation is here.
This is not a weight loss program (although you will inevitably loose weight).
It's the beginning of something much bigger.
Over 6 months, you will be empowered to take radical responsibility over your health and start making aligned shifts in your life.
Shifts - big and small - that will set you on the path of healing and expansion.
The path of transformation.
I want to learn more!
AN EXCLUSIVE ACCESS FOR HIGH-ACHIEVING WOMEN
The Energy Upgrade Coaching is a high-touch program offering 6 months of group and individual advanced coaching to transform your health and mindset.
You will receive the knowledge to heal, transform deeply and finally get results (that you will keep beyond the program!).
This program is for you if:
You can feel that deep desire to find your lifeforce back;
You're ready to take radical responsibility for you health;
You know that with more energy you can be a better mom, partner, friend and leader;
You can see that with your vitality back and a strong mindset, you will be able to magnetize your wildest dreams;
You value mentors who have walked the path before you and can show you the shortcuts to heal and expand;
You understand that you can't try to do this alone anymore: it's time to get results now;
You know that your time to change is now and that you can't continue on the path you're on.
You're speaking to me!
My holistic approach to long-lasting results
(where modern medicine fails you)
Knowledge is power.
I believe that when you learn to fine tune your lifestyle (diet, exercise, rest, stress management, sleep, etc), become aware of your body's toxic load (and how to reduce it) and are able to adopt a success mindset by shedding the limiting beliefs and trapped emotions that are weighing you down: deep healing takes place.
That's when the magic happens.
You're getting a full-body YES?
Let's make sure we're aligned for each other.
Book your discovery call with Vanessa today.
SECURE YOUR DISCOVERY CALL
TESTIMONIALS
The transformation you achieve in this program with Vanessa is real!
Hear it from like-minded women who decided to invest in themselves:
Hear Jessica Bedard - female entrepreneur and owner of Maison Bedard - share her 6-month journey to health transformation with Vanessa.
"Working with Vanessa is a wonderful investment and such a powerful gift I gave myself.

I'm delighted with my results!
While working with Vanessa, I've been able to heal old disruptive eating habits, shift my morning routine to prioritize myself, boost my energy, improve my skin, re-assess my relationship with alcohol, acquire tools to better balance social outings and improve my mindset and mental health.
It does require effort, time and courage but it's so worth it. Vanessa holds a safe space to exchange with empathy and kindness. I can't recommend her enough if you wish to finally put yourself first and transform your health."
~ Manon Belleret, Business Owner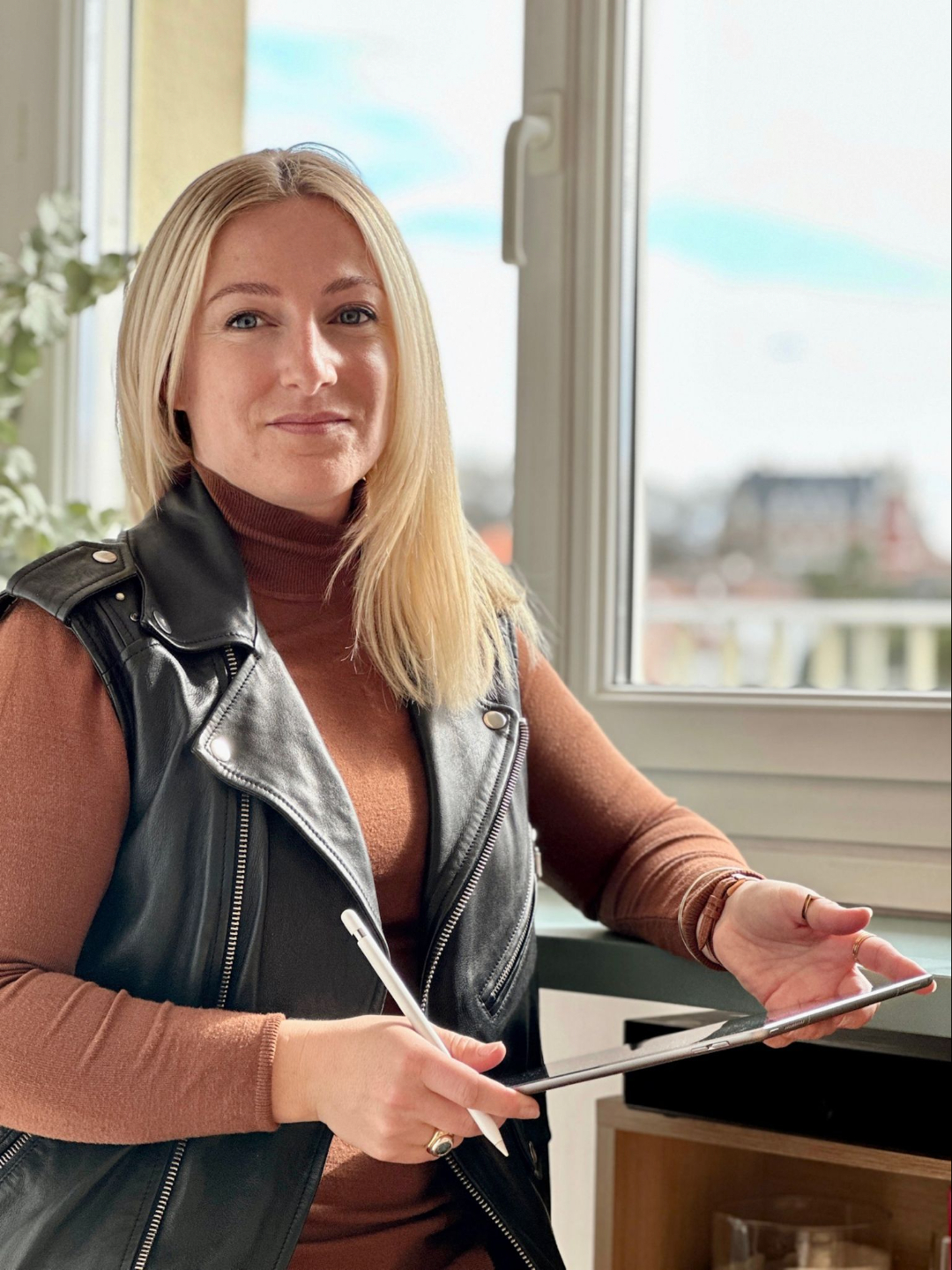 "My experience has been well beyond food, weight loss and exercise; it's been an overall wellness transformation."
Vanessa's energy is contagious! In working with her, I have developed an awareness of my body, my food choices, how to move my body, calm my nervous system and optimize my wellness rituals. I quickly felt lighter and my bloating went away.
I feel more aligned with myself: not only more confident in my overall choices but better connected with my inner self. Vanessa is positive, available, organized and always takes the time to explain everything so that I feel empowered in making better decisions. Thank you!
~ Caroline Tranchemontagne, Investment Advisor
"Vanessa is generous of her time and knowledge - she forces me to keep learning more about myself. Through the shifts we have applied to my lifestyle, I have already lost 25 pounds, I have more energy, more focus and I sleep so much better.
Vanessa has helped me anchor some new habits by debunking and simplifying them for me. I can feel that these changes are here to stay. It's only the beginning! Thank you!"
~ Kathy Houle, Coach for Leaders